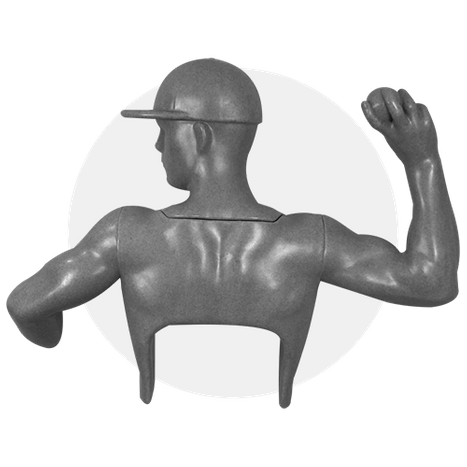 Baseball Jersey Display with Jerzee Art
Whether you're a professional baseball player or simply a fan of the sport, there's nothing quite like a personalized jersey to showcase your love for the game. However, when it comes to displaying that cherished jersey, traditional framing methods fall flat. That's why Jerzee Art is introducing a better way to display your baseball jersey.
Our sports figures not only display your baseball jersey, but they bring it to life. Unlike traditional two-dimensional frames, our creative design allows you to easily assemble and mount the jersey in a way that showcases every stitch and curve. Simply slip the jersey over the head, insert each arm into the sleeves, and attach at the shoulder. You can then hang it flat against the wall, creating a dynamic visual display that is sure to impress.
So whether you're a dedicated baseball fan or a professional athlete, Jerzee Art offers a better way to celebrate your love of the sport. Try displaying the new way, with Jerzee Art.