THE PARAMOUNT SOURCE FOR JERSEY ENTHUSIASTS
Are you tired of your cherished sports jerseys hiding away in a closet or folded up in a drawer? Look no further than Jerzee Art, the innovative and stylish display option for sports enthusiasts who want to showcase their team pride in a visually appealing way.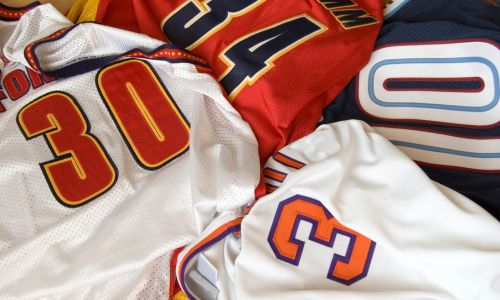 Expert Tips to Preserve and Maintain Your Classic Jerseys
Welcome to the Jerzee Art Blog – your ultimate destination for all things sports and jersey displays! Here, we'll provide you with engaging, informative, and exciting content that celebrates the passion we all have for our favorite teams and jerseys.
We've got you covered on a wide range of topics – from expert tips on properly displaying your cherished jerseys to showcasing some of the most unique and creative jersey displays we've come across. Our goal is to inspire and empower sports enthusiasts like you to elevate the way you show off your team pride.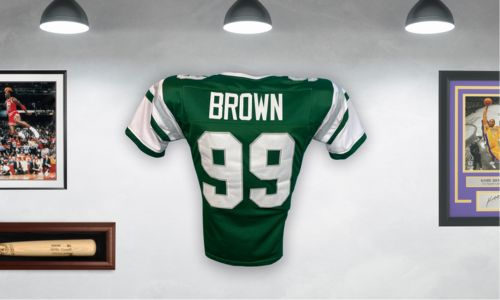 Unveiling the Art of Jersey Display
Get ready to dive into articles that cover every aspect of jersey display. We'll guide you through the process of selecting the perfect wall mount for your favorite sports jerseys. Whether you're a football fanatic, an avid basketball follower, or a devoted hockey fan, we have tailored mounts that cater to the aesthetic of each sport. Discover the intricate design details that make our mounts the ultimate display solution for any sport or team.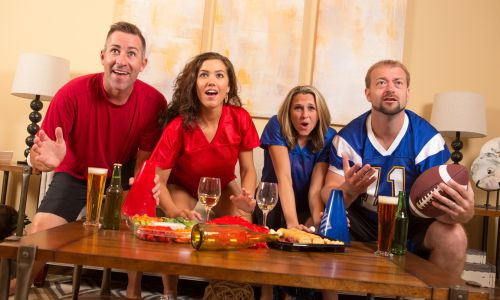 Gifts for Sports Lovers
Looking for gift ideas for your fellow sports lovers? Check out our blog for unique and thoughtful suggestions that will make them feel like a champion. From birthdays to special occasions, our gift guide will help you find the perfect present that showcases their team spirit in a stylish and memorable way.
Join the Jerzee Art Community
Remember to bookmark our blog, follow us on social media, and contact us today to receive exclusive content, insider tips, and amazing deals. Let's bring your jerseys out of the shadows and turn them into captivating pieces of art with Jerzee Art.
Are you looking to proudly display your beloved sports jersey? Finding the perfect frame is essential for both protection and aesthetic appeal. With numerous options available, it's easy to feel overwhelmed. That's why we're here to help! In this blog post from Jerzee Art, we'll discuss four key factors to consider when choosing the right frame for your jersey and guide you through the process of finding the ideal frame to showcase your prized sports memorabilia.
more